Apr 30, 2018
Advice for attending school trips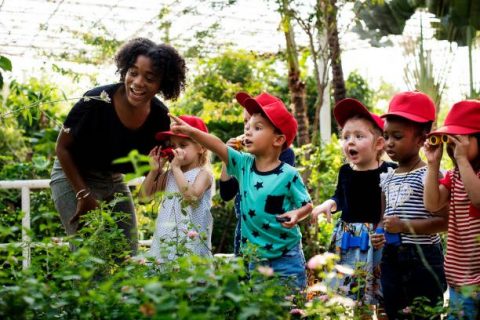 It is coming to that time of year again. Test season is almost upon us, and then begins the fun and delight of the school trip. Whether you are taking reception for a day out at the zoo, or going on a week-long residential with Year 6, any experienced teacher will tell you: preparation is everything. So, here are our top tips for taking part in a school trip.



The journey, the coach, and the dreaded bucket


Most school trips involve a coach journey; which means the obligatory "are we nearly there yet" before you get out of the school car park. Sorry, even we cannot do anything about that! But, of course, children plus coach journey equals two things: boredom and - sorry, there's no other way of saying this - sick.

Keeping the kids occupied on the journey is vital, but leave the pens and pencils and the exercise books in the staff room. You want the kids looking outside as much as possible - it helps to avoid travel sickness. Sing some songs, if you're up for it, or otherwise play some interactive games such as eye-spy, or a scavenger hunt, which keep them focused on what's going on outside the windows. Of course, you also need to pack the trusty bucket... for obvious reasons.

For longer journeys, to France for example, you can buy excellent value school supplies such as colouring pens and pencils, or school exercise books, and set your students puzzles or challenges to complete on the journey.
Mud, glorious mud; and rain, snow, hail, and sunburn


Let's face it, we're in Britain. Our weather is legendary and legendarily annoying. Rule number one: wear old clothes. Preferably clothes, and shoes, that you're happy to put straight in the bin when you get home. That way you won't be worried about keeping clean and dry - which you won't!

Oh, and umbrellas are useless. You can't chase around after Class 5B, or grab little Johnny to stop him falling into the Lion enclosure if you're holding an umbrella. So take a good quality waterproof jacket... with a hood.

And even though it seems odd, pack both a woolly hat and the sun-cream. Trust us, you'll be grateful.

And finally...
If there's one vital thing to remember, it's to bring home the same number of children that you left with at the start of the day; so regular headcounts and an up to date list of the students you take is an absolute must. Even if it's just a handwritten list on school stationery, it's better than nothing.