Sep 11, 2017
Back to school - 1980s vs Today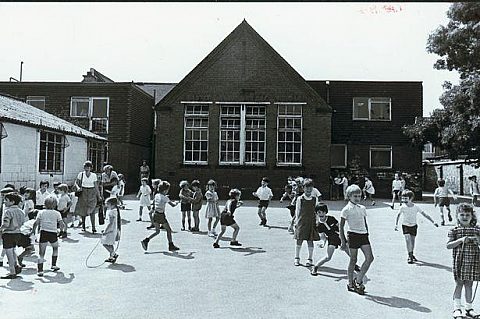 It's easy to look back on school days with a warm, fuzzy feeling. Swapping stickers in the playground, endless games of rounders and comparing lunchboxes. Some memories are fond and haven't changed, like having growing feet measured for shoes in Clarks. Others though are best left in the 1980s. Shell suits, we're looking at you. There are many things that haven't improved, like class sizes and exam pressure, but there's so much that has.

School dinners

The introduction of packed lunches in schools freed children in the 1980s from over boiled cabbage and custard so thick it took a knife to get through it. Those left with the infamous school dinner could find respite when tuck shop day came around. 10p for a bag of joy was the only remedy. Fast forward to today and young people can choose from a range of healthy options, a packed lunch or eating out, meaning they'll never know the joys (or horror) of blancmange.

Technology

Floppy disks. CD-ROMs. Personal computers. Calculator watches. In the eighties, we thought we had it all. Now classrooms are teeming with tech, with YouTube, iPads and even Virtual Reality available to aid learning. Access to information outside the school library means young people can learn broadly and at their own pace. With technology moving so quickly, innovations could make the learning environment in 2030 a completely different story!

Learning

Over one arm was a large Adidas bag with exercise books, a pencil case, PE kit and a half-finished woodwork project. Under the other a musical instrument, football or hockey stick. Writing in pencil was the only way learning was recorded, and that was just fine with us. Today, despite the availability of technology, paper is still the key to a happy, successful classroom. Bright notebooks , quality sketchpads and colourful pens allow pupils to open up and express themselves. Having work on paper gives young people ownership and opportunities for expression.

With everything that's changed, school stationery is still integral in every classroom. Keep your pupils engaged and foster creativity with beautiful pens, pencils and books for kids from Rhino.