Sep 25, 2017
Overcoming disruptions and distractions in the classroom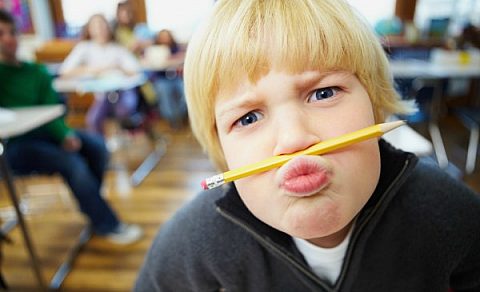 As a teacher or classroom assistant the ability to keep the attention of your students is paramount to a successful, enjoyable lesson for all. One of the biggest challenges to keeping students' attention is the disruption that happens so regularly throughout the classroom. Even if it's small interruptions, it can make it difficult for other students to hear and focus on what's being taught, and can quickly become a stressful experience for the person leading the class. Below we've highlighted four great tips for dealing with and overcoming disruption in the classroom.

Understand why it's happening

Most children are disruptive and demonstrate uncooperative behaviour in the classroom because of situations they're dealing with outside of the classroom. Rather than assuming the child wants to inherently disrupt the class and cause issues for the other students trying to listen and focus within the classroom, try to understand why their behaviour is distributive and find support solutions to help the child focus better.

Respect the child

If a child is struggling to follow the lesson they may act disruptively to distract away from the fact they're not keeping up with the teaching. You must always respect your students' dignity and quickly respond to pupils who are falling behind so they don't get lost and act out of line.

Make it interactive

The more interactive your lessons are the most chance your students will have to move around, discuss and engage with the topic being taught. This will make the process more interesting for them - meaning they're less likely to want to distract their fellow pupils as they're involved with what is being taught.

Build a relationship

If you build a relationship with your students you will be stepping towards a two-way situation of respect. If they respect you, they're less likely to come to your classroom and act disruptively.

Make sure your lessons are engaging and interactive by having a fully stocked classroom full of interesting stationery supplies for your students to get greater enjoyment from their work. Shop our full range online today.